This site is the homepage of the software
Viscometric-ViscoPlastic-Flow
, also designated as
VVPF
(or
vvpf
). VVPF is a computational rheology software, where both the flow properties inside viscometers are analyzed and the various material models are tested. You can download the software in the download section. Documentation is available in the documentation section. Some highlights of VVPF are as follows:
VVPF is designed for flow of cement based material (mostly) inside the coaxial cylinders viscometer (in some cases, another type of viscometer is used). In this software, the coagulated- and linked state of the cement particles (and its change) play the major role in generating rheological responses.
VVPF could be used for other type of suspensions, where the suspended particles can coagulate, disperse and re-coagulate (e.g. blood).
VVPF is designed for viscoplastic material, meaning that a yield stress (i.e. yield value; c.f. British Standard BS 5168:1975) can be included into the material model. This is by no means a requirement. A non yield stress fluid can also be used in VVPF.
---
| | |
| --- | --- |
| Name of software: | Viscometric-ViscoPlastic-Flow |
| License: | GNU General Public License (GNU GPL) |
| Name of author: | Dr.ing. Jon Elvar Wallevik |
| Current email: | jon.w@innovation.is |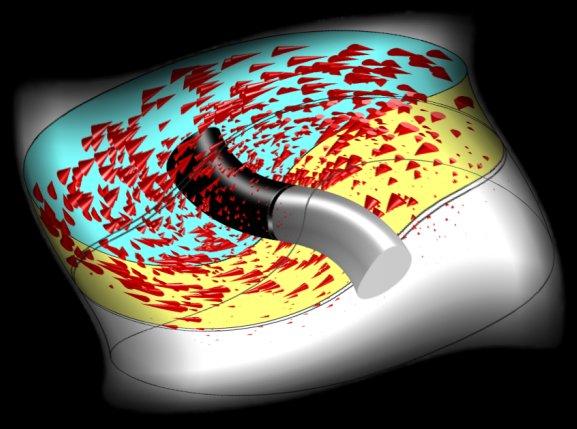 ---
Copyright © 2007 Jon E. Wallevik. All rights reserved.